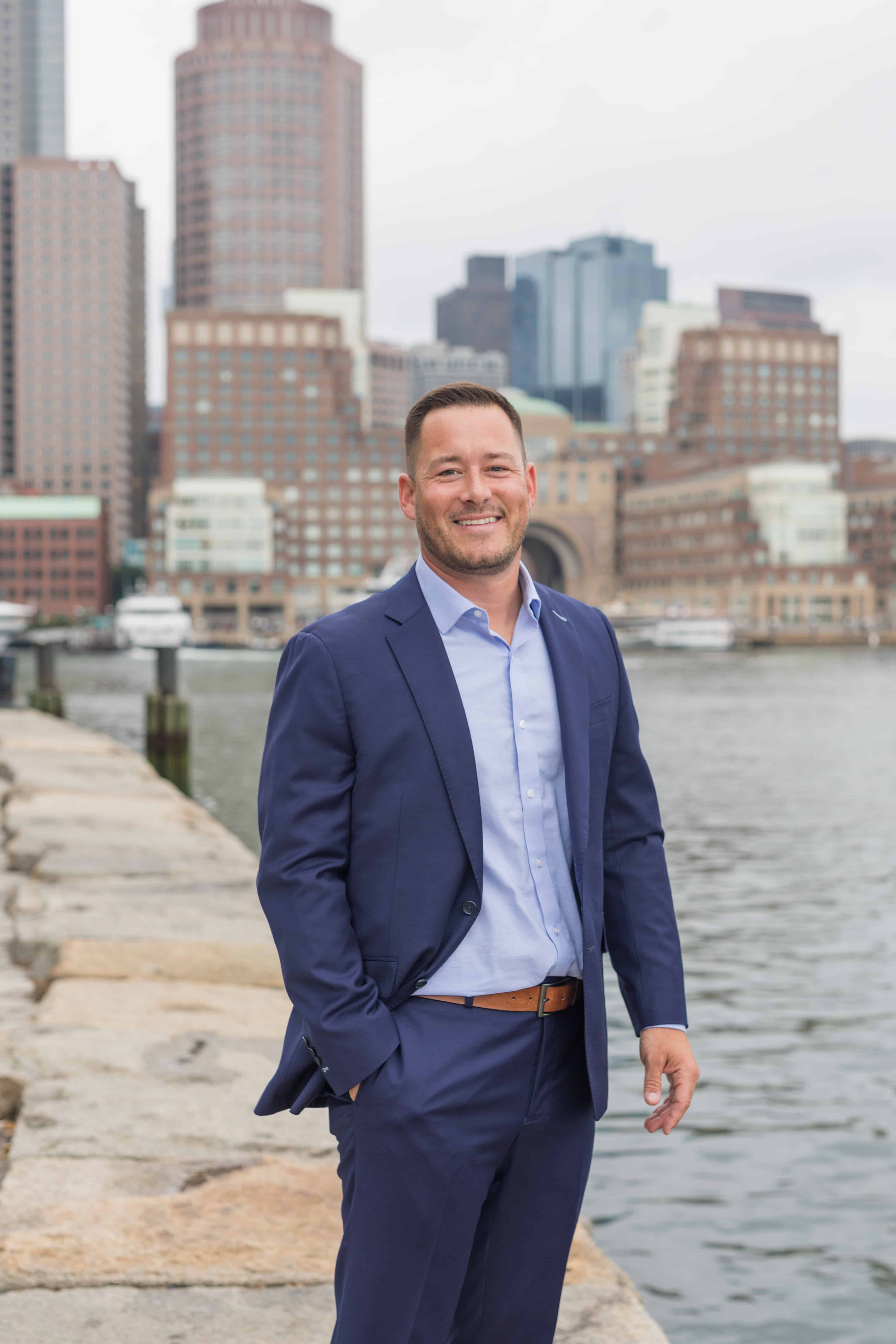 Specialties: Buyer's agent, Listing agent
Born and raised in Melrose with family roots in Somerville, Matt is a lifelong local who is extremely familiar with Boston and its surrounding areas. A former B2B Sales Manager at Wayfair.com, Matt has a proven track record of providing strategic solutions for his clients on complex, high value deals. Described as a trustworthy and transparent agent, Matt is a great partner that always has your best interest throughout the buying or selling [...]
Specialties: Buyer's agent, Listing agent
Born and raised in Melrose with family roots in Somerville, Matt is a lifelong local who is extremely familiar with Boston and its surrounding areas. A former B2B Sales Manager at Wayfair.com, Matt has a proven track record of providing strategic solutions for his clients on complex, high value deals. Described as a trustworthy and transparent agent, Matt is a great partner that always has your best interest throughout the buying or selling process. His attention to detail and vast knowledge of the market allows him to effectively advise his clients, ensuring they are always making a well-informed decision. Please contact Matt if you are looking for a reliable agent to assist with any of your real estate needs.
Office Location
327 Highland Ave
Somerville, MA 02144
Contact Info
Specifications
Languages:
Specialties:
Service Area:
Matthew's Testimonials
Great attention to detail and he explained everything I needed to know to perfection. Working with Matt was the best experience, everything went so smoothly. He responds very quickly to all your questions as well and he is always willing to help. I still can't believe I'm a homeowner simply because of how easy Matt made it for me. I can't thank you enough Matt!
Abdul Adebayo
I was matched with Matt on Zillow and I am so thankful that I was! We worked together over the course of the year and he was so patient with me. I had personal things going on that prolonged my search but when I reached out he was responsive and reliable. When I was ready to put in an offer he walked me through the process and made me feel extremely comfortable and eased my anxiety. Fortunately , the first offer I put out was accepted and the closing process with Matt's team was seamless. Would [...]
Mallory Kelts
Matt is the kind of real estate agent that is top of the line for many reasons. He is persistent, an expert in his trade, great at building relationships, and provides a level of service that is top quality. When I needed his help to buy my dream home in a very competitive market, Matt came in as responsive as ever to help me with every single thing to ensure we won. In addition Matt never stopped providing valuable expertise even in things that were not in scope because he knows so much about [...]
Contact
Hi there! How can we help you?
Contact us using the form below or give us a call.
Hi there! How can we help you?
Contact us using the form below or give us a call.